Product Search Information News: Partner and Seal
Have you seen ... ?

Gefüllte Sandsäcke PP
Weight: 11.5 kg

Gefüllte Monofil Silosäcke mit Edelstahldrilldraht
Weight: 11.5 kg
Product Details
Gefüllte Sandsäcke PP
Art.No.:
6023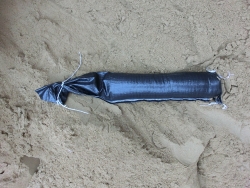 Gefüllte Sandsäcke Schwarz PP
No ratings.
Ready for shipping
Gefüllte Sandsäcke PP
SANDSÄCKE GEFÜLLT - Wir liefern mit ca. 11,3 kg GEFÜLLTE SANDSÄCKE. Auf der Europalette eingestretcht befinden sich 60-80 Säcke bzw. Halbpaletten mit 30-40 Sack. Gern liefern wir auch Jute Sandsäcke gefüllt. Großmengen können von uns bei Ihnen vor Ort auch maschinell und professionell befüllt werden. Lieferung erfolgt bundesweit oder Europaweit über Nacht per Spedition ! Unsere Säcke sind wesentlich stärker als die am Markt befindlichen schwarzen Säcke ! Der Leersack hat ca. 42 gr. (Marktdurchschnitt 26-30 gr). Wir verwenden ausschließlich Markenstabilsiator und Neugranulat. Diese Säcke werden exklusiv für Sandsack.info hergestellt. Durch die extra starke UV Stabilsierung und die hohe Materialstärke und Qualität sind die Säcke bis 5 Jahre haltbar.
Tags
[!] Price Alert
We are happy to inform you about a price change of this product respectively when it hits the price you want to purchase.
Write Product Review
Current product

Gefüllte Sandsäcke PP
0.84 inkl. MwSt | 2,37 €/inkl. MwSt
Gefüllte Sandsäcke Schwarz PP