Product Search Information News: Partner and Seal
Product Details
Teichsäcke aus Vlies extra stark UV stabiliersiert 30x60 cm
Art.No.:
FleeceTeich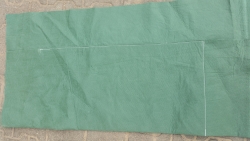 No ratings.
Ready for shipping
Teichsäcke aus Vlies extra stark UV stabiliersiert 30x60 cm
Teichsäcke aus Vlies extra stark UV stabilisiert, leer, Größe 60x120 cm (gefüllter Teil 40x80 cm) , Sack stellen wir exkluiv selbst aus extra starken 230 gr/m2 Vlies extra UV stabilisiert Made in Austria her. Die Säcke sind für eine Freilandlagerung bzw. Dauereinsatz im Freien und Teichen konzipiert. Geliefert wird der grüne Sack, Graue Säcke auf Wunsch produzierbar Mindestmenge 10 Stk - Qualitätsprodukt Made in Germany
Tags
[!] Price Alert
We are happy to inform you about a price change of this product respectively when it hits the price you want to purchase.
Write Product Review
Current product

Teichsäcke aus Vlies extra stark UV stabiliersiert 30x60 cm
0.84 inkl. MwSt | 8,21 €/inkl. MwSt